Written by: Leah Laxton
I've been wanting to use my crab stencil again, which you can get my free stencil here. I found these burlap placemats at Habitat for .25 cents and I knew I could make them beachy.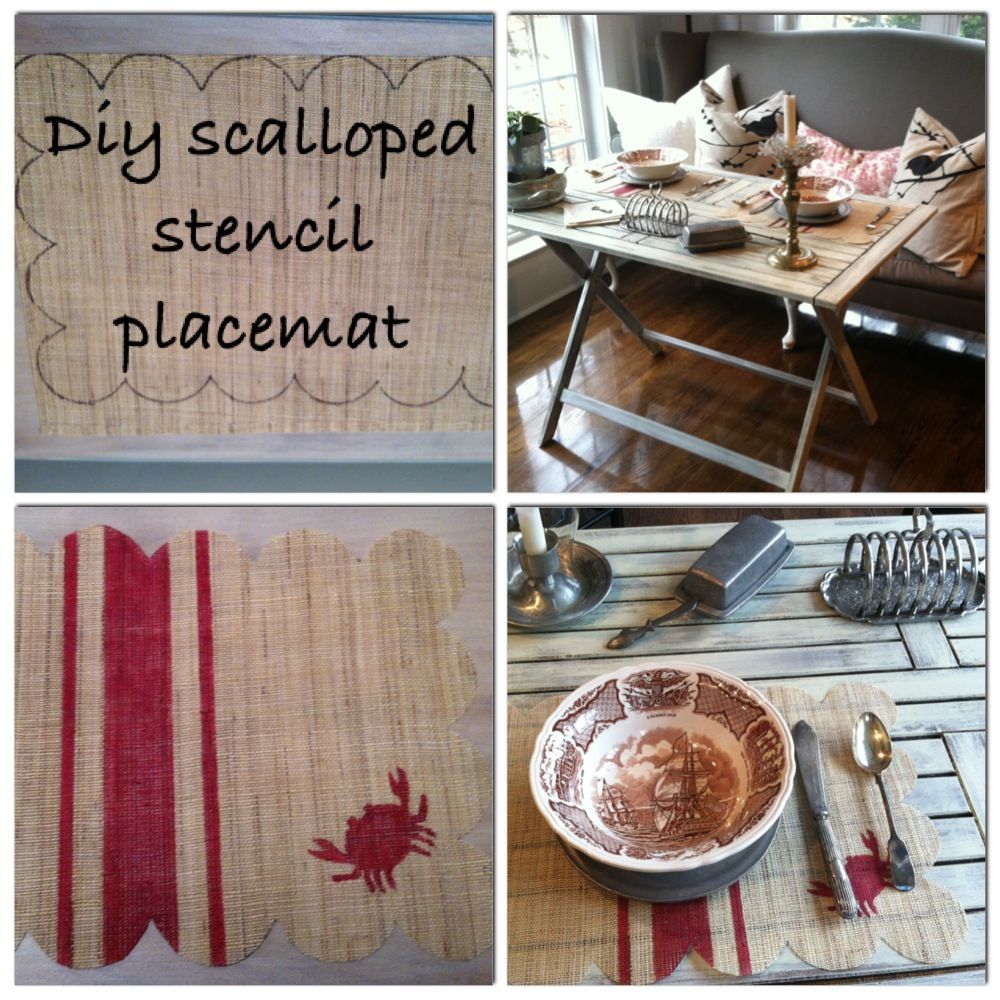 Lately all you see at antique malls are those old burlap coffee sacks and each of them are different, yet similar. I created the vertical stripes like some I've seen on the old burlap sacks. The boring rectangle shape bothered me and I love scalloped edges so that was my first choice. I used two paint containers and a sharpee on the backside of the mat to outline my scallops.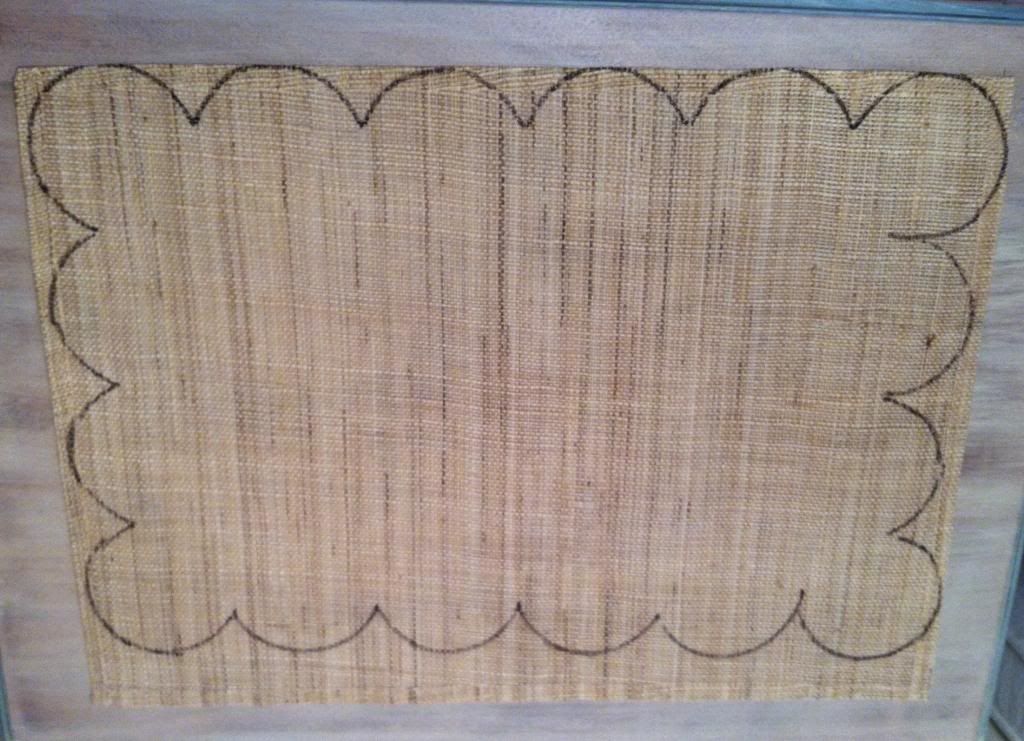 Next step was to use my crab stencil and then measure the middle of the mat so I could tape down my vintage sac lines. I used a sponge brush for this project and lightly did the paint so it looks aged and not solid.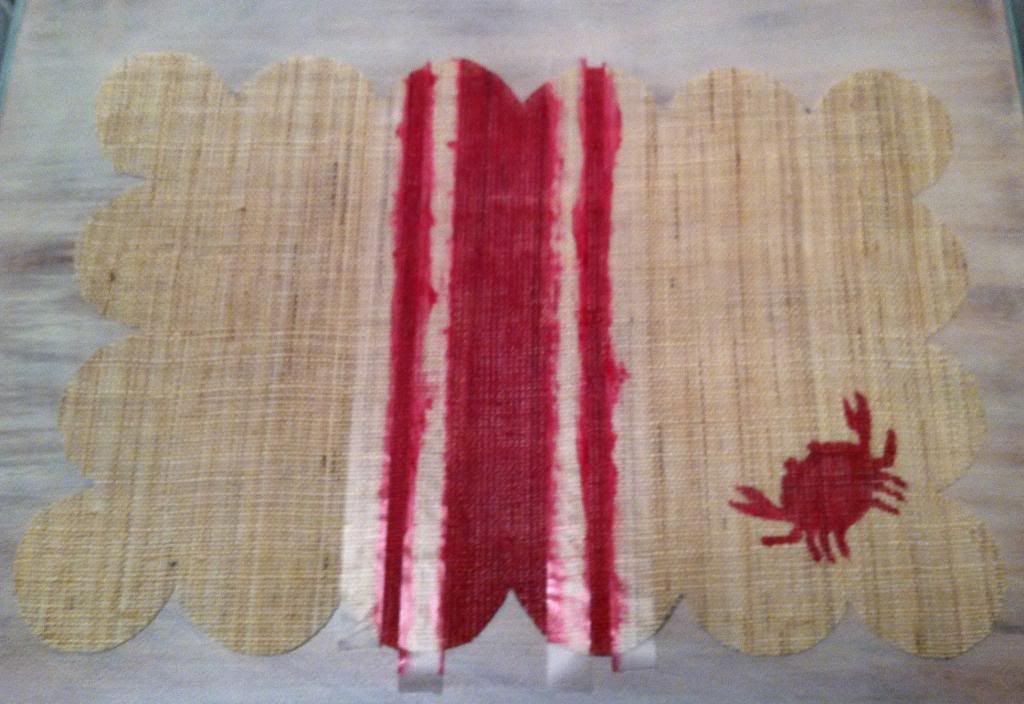 Next, I had to set a table with my latest project! I used all of my moms stuff to set the table. Pewter plates, red ship bowls, antique silverware, candlesticks, and the cute little vine.
It's cute! Kind of a cross between beach cottage and French.
Let me know if you use the crab stencil on anything. I would love to see what you do with it.