Written by: Leah Laxton
I love the way this tissue basket cover turned out. The blue turned out to be a beautiful bold ombre look. I bought this basket at a thrift store for $1 and then went to hobby lobby with my coupons to get the ocean blue paint that I had in mind. Check out the before and after.
At first I thought a sponge would be easiest to get in the cracks...what was I thinking?! Definitely use a paint brush, it was so much faster and did the job very well.
Tip: Cover the largest amount of space with an original color. For the top of this basket I used the original blue and I did not have to judge how much paint I should mix together to make the color.
I knew I wanted to paint a basket and this was a good test run. I will be doing another basket paint job in the future as I come across the perfect basket while thrifting.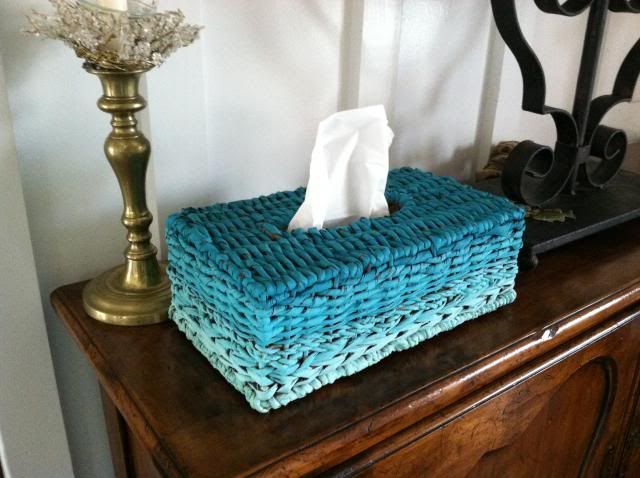 Isn't it just a fun pop of color?
A few options for my next painted basket will be the "dipped" look where you paint it to look like you dipped the bottom in paint. Another ombre effect, or maybe solid stripes.